AB120A LUGGAGE STRAP D.BROWN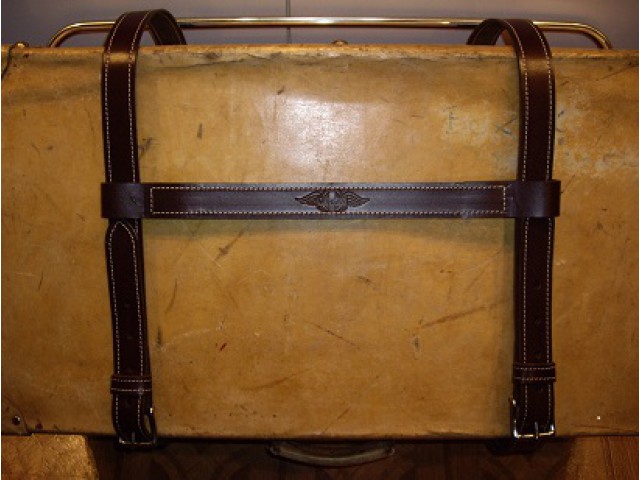 Item Description
LEATHER MORGAN LUGGAGE STRAP SET MORGAN WINGS EMBOSSED
Since many years we supply these luggage straps to several European Morgan Dealers.
Even the Morgan factory TRIED to copy our quality...
Matching colour bonnet straps & bonnet corners also available
Available in different colours, 1.6 or 2 meters long.
The connexion strap is available in different lenghts. Please mesure the space between the 'strap eyelets' before ordering.
AB116 LUGGAGE STRAP BURGUNDY 1,6 M
AB117 LUGGAGE STRAP BURGUNDY 2 M
AB118 LUGGAGE STRAP L.BROWN 1,6 M
AB119 LUGGAGE STRAP L.BROWN 2 M
AB119A LUGGAGE STRAP BLACK 1,6 M
AB120 LUGGAGE STRAP BLACK 2 M
AB120A LUGGAGE STRAP D.BROWN 1,6 M
AB121 LUGGAGE STRAP D.BROWN 2 M
We can also produce straps to your specification with or without the Morgan wings embossed
Qty: